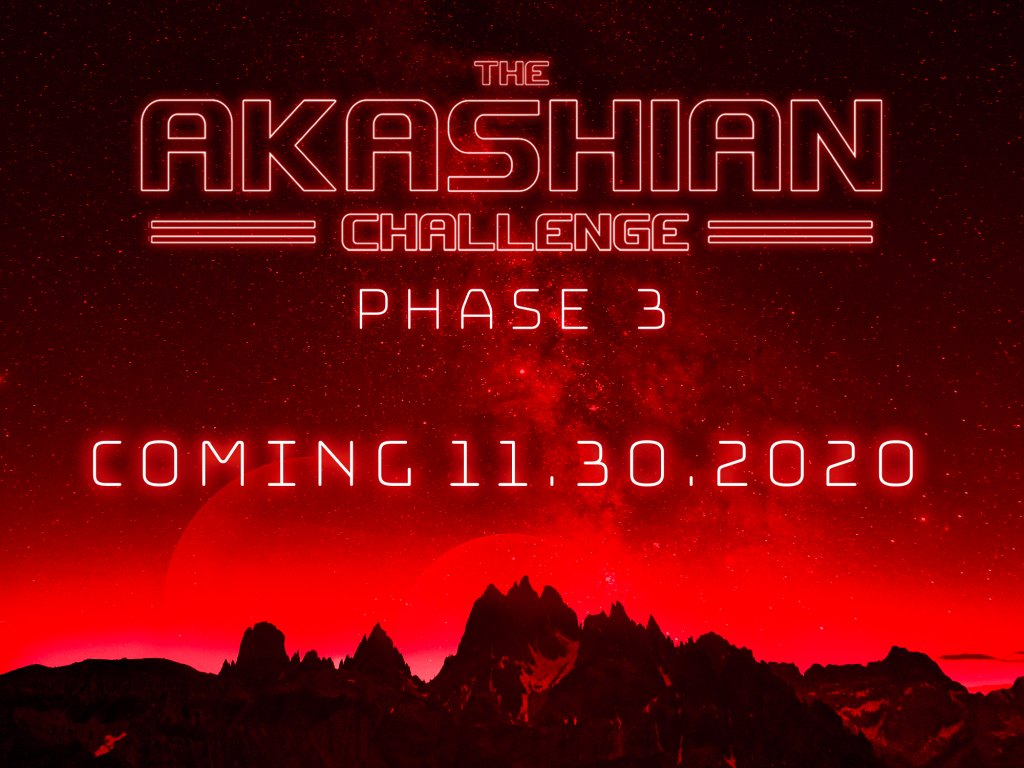 Details
The Akashian Challenge Phase 3
Phase 3 will encompass two weeks of challenges.
Phase 3 Goals:
Test platform functionality for Mainnet 2
Distribute tokens to potential users for Mainnet 2
Build a catalog of applications (SDLs) to launch Mainnet 2
Phase 3 will accelerate vision for a decentralized and open cloud computing marketplace, serving as the launchpad for Mainnet 2. Users will be able to lease compute for deploying applications.
Performance Improvements from Cosmos SDK v0.40
With the upgrade to Cosmos SDK v0.40, also known as Stargate, there will be a number of performance enhancements to the testnet. The most notable improvement in Phase 3 will be the migration to Protobuf, which will increase transaction throughput and decrease the amount of data being sent between nodes.
Other upgrades shipping with Stargate include state sync, full featured light clients, and support for the first standardized protocol for Inter-Blockchain Communication (IBC)!
Application Deployments
With Phase 3, users can deploy web-based cloud applications — such as static sites and API servers — most common DeFi application components. Team look forward to seeing and rewarding deployment of innovations like stateless or "state light" blockchain applications; these are self-bootstrapping and have light storage requirements.
Deploying a blockchain node on network will be one of the premier use cases, and will provide dApp developers an alternative to expensive and inflexible cloud provider services such as Amazon Web Services and Google Cloud. Even though Akash can support data-intensive full nodes, the scope of this testnet is limited to functionality tests and does not include stress tests.
Rewards
To incentivize participation 500,000 AKT will be distributed as Phase 3 rewards. Developers can build on the testnet and earn tokens by deploying applications. Validators can earn tokens by completing challenges and supporting the network.
There will be opportunities to earn additional rewards outside of deployment challenges.
Socials